When Your Ex Is Dragging Out Your Divorce
Oct. 27, 2023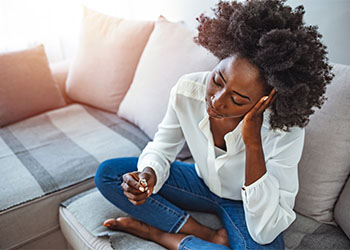 Divorce is never an easy decision, but it's sometimes the best option for you and your family. However, what happens when your spouse drags out the divorce process? What steps should you take?
If your spouse is dragging out your divorce in Louisiana, it's important to get in touch with legal counsel. At Law Office of Ivy L. Graham in Denham Springs, our family law attorney Ivy L. Graham is dedicated to helping clients through difficult or contested divorces. Set up a one-on-one consultation as soon as you're ready to get started.
Common Divorce Stalling Tactics
Stalling behaviors are more common than you might think. It's crucial to act quickly and speak to your attorney if you notice your soon-to-be-ex- spouse engaging in any of these common stalling tactics:
Moving around to avoid being served court documents

Ignoring court documents if they've been served

Ignoring attorney advice or "attorney-jumping" (hiring/firing attorneys rapidly)

Not signing documents

Not showing up for appointments

Canceling appointments with little or no notice

Filing needless motions

Making false claims against you

Evading communication with you or your/their legal team

Asking for many court extensions
Reasons a Spouse Might Want to Stall the Divorce
The divorce process can be devastating for many people, and it's usually a time when emotions run high. Your spouse could be stalling for a number of reasons, including:
They do not want the marriage to end

They want to get back at you

They are trying to hide assets from you

They are trying to find ways to get most of the assets in the divorce

They strongly disagree on child/spousal support or child custody terms
Tips for Keeping a Divorce on Track
When your spouse is dragging out your divorce, the very first thing you should do is contact your divorce attorney. Your attorney will be able to schedule a hearing with a judge to present the evidence that your spouse is unnecessarily prolonging the divorce process. The judge may be able to issue an order demanding that your spouse must pay attorney fees for wasting the court's time, or pay child and spousal support until the divorce is finalized. They may also issue a warning that your spouse will be held in contempt of court if they continue this behavior. The threat of legal action may possibly spur your spouse to begin complying with orders.
If you've served your spouse with a divorce complaint and they have not responded, you may be able to seek a default judgment. If you can prove that you served your spouse with divorce papers, you can ask the judge to treat your spouse's silence as agreement with your complaint. If you cannot locate your spouse, you can ask the court to allow service by publication (usually by a notice in the local newspaper).
Ultimately, every case is different, which is why it's vital to reach out to skilled legal advocacy.
How an Attorney Can Help
Experienced attorneys are attuned to the signs of stalling during the divorce process, and may be able to pinpoint the problem as soon as it starts. They are also adept at gathering evidence of one spouse's stalling tactics and making their clients' cases to the judge. For these reasons, a skilled lawyer can help to hasten the process at the moment they suspect that a spouse is stalling, leading to less time wasted overall and a quicker resolution to your case.
Put Knowledgeable Legal Experience on Your Side
To stop the stalling and begin moving forward, contact us at Law Office of Ivy L. Graham, serving Denham Springs, Louisiana as well as Livingston, Colyell, Holden, and Albany. Our family law attorney Ivy L. Graham prides herself on working one-on-one with her clients and getting to know them personally, providing support and empathy as well as strong legal assistance. Get in touch with us today for an appointment.