Understanding Post-Decree Modifications
May 27, 2022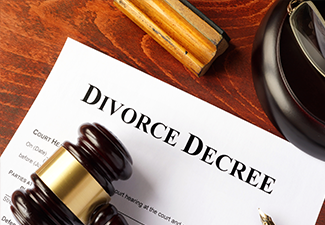 Anyone who's been through a divorce will tell you that your relationship with your ex-spouse will continually change as the months and years pass. You'll both experience changes in your lives, and your children's needs will change as they grow older. Most divorcing couples will have court-ordered decrees at the time of their separation that cover things like alimony, child support, or child custody. It's only natural that these orders might need to be modified to reflect evolving needs in life.
If you'd like more information about pursuing a post-decree modification, call us at the Law Office of Ivy L. Graham today. We're located in Denham Springs, Louisiana, but can serve clients in the Livingston, Colyell, Holden, and Albany areas as well.
What Is a Post-Decree Modification?
A post-decree modification is any legal change made to a divorce judgment. Although you can agree to changes with your ex-spouse on your own, any change must be formally submitted to the court to be legally binding.
Either spouse may submit a request to the court if they feel a modification is warranted and they can meet certain criteria. Decrees you might need to modify include child custody or support, spousal support (also called alimony), or contempt of family law order.
Child Custody/Support
If you wish to make modifications to child support or modifications to child custody, you typically must show the court that you've had a significant change in circumstances. However, if both parents agree to a change and submit it to the court, it will likely be approved as long as the child's needs are still being served. Note that even if you do make a verbal agreement with your co-parent, you should always have it officially changed with the court, especially if the amount of child support is going down.
If you're petitioning the court on your own for a change, you must prove that at least one partner has had a "material and substantial change in circumstances." This could mean gaining or losing a job that significantly affects your income, that the living situation of the child has changed, or that the medical needs of the child have changed. You can also make change requests if the initial decree was established over three years ago.
Spousal Support
Modifications to spousal support follow similar guidelines to child support modifications, and typically one spouse must show a significant change in circumstances. Spousal support (also called alimony) is almost always temporary, so you will have to prove to a judge that it isn't reasonable to continue payments as is. This could mean that the paying spouse has lost their job and is actively trying to find another one, or in certain cases, if the receiving spouse remarries, it may warrant a change in spousal support.
Modification Process
The easiest way to file a petition and request a review of your current decree is online, but you can also do this by phone or mail. You may wish to work with a family law attorney, especially if you believe your change request will be contentious with your ex-spouse. An experienced attorney can help you understand the legal details of your case, gather evidence, and negotiate on your behalf with the courts.
Let an Experienced Attorney Help
In some cases, making modifications to the divorce decree can be straightforward and handled on your own, especially if you and your ex-spouse agree to terms. Unfortunately, many of these change requests originate with one partner because the other is unwilling to change or doesn't think the newly proposed terms are warranted. If you're in the Denham Springs, Louisiana, area and need to make a post-decree modification, call us at the Law Office of Ivy L. Graham to start discussing your options.