Family Law FAQs
July 21, 2023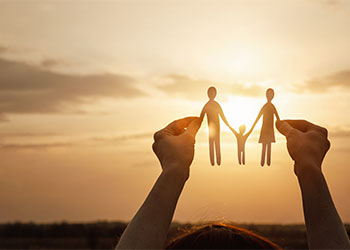 Matters involving domestic relationships or making familial changes are often complicated, delicate, and must be handled diligently. Whether you're filing for divorce or need assistance with alimony, asset division, child custody arrangements, adoption, or other family law matters, getting reliable advocacy and guidance is crucial to make well-informed decisions and avoid irreversible errors.
At the Law Office of Ivy L. Graham, we're committed to advising and guiding clients in family law and divorce-related matters. Our seasoned Louisiana family law attorney is available to discuss your unique situation and answer some of your frequently asked questions about family law and divorce. We proudly serve clients throughout Denham Springs, Holden, Livingston, Albany, and Colyell, Louisiana.
FAQs About Family Law and Divorce in Louisiana
I just got served with divorce papers. What are my next steps?
If you've just been served with divorce papers, you should get in touch with a trusted family law attorney right away. Your lawyer will evaluate the papers and help prepare and file an answer to the divorce petition.
Also, your attorney can enlighten you about your possible divorce options and outline a comprehensive strategy to manage and protect your assets, property, children, and finances. Your legal counsel will represent you during the legal proceedings and attempt to settle divorce issues amicably.
How long will it take to get divorced in Louisiana?
In Louisiana, the time it takes to get a divorce usually depends on whether you're getting a no-fault or fault-based divorce and if there are children in the marriage. To obtain a no-fault divorce, the couples must live separate and apart for 180 days (no children below 18 years) or 365 days (children below 18 years) with an intention to end the marriage.
Conversely, there is no statutory waiting period for fault-based divorces. However, settling divorce matters – such as property disputes, child custody, alimony, and other issues – often make fault-based divorces contested and lengthy. Once these matters have been sorted out, the Louisiana court will issue a divorce judgment immediately.
What are the grounds for divorce in Louisiana?
Additionally, Louisiana can grant a divorce based on no-fault and fault-based grounds.
No-Fault Grounds: The judge can grant a no-fault divorce if the couples have lived separate and apart for:
At least 180 days if there are no children below 18 years, or

At least 365 days if there are children below 18 years.
Fault-Based Grounds: The judge can grant a fault-based divorce based on the reasons below:
Conviction of a felony

Physical or sexual abuse

A criminal or civil protective order is issued against the spouse.
Will I be awarded alimony?
However, alimony is not awarded in every divorce. To be eligible for alimony in Louisiana, you must show that:
You were not responsible for being "at fault" for the divorce or relationship breakdown.

You need the financial support.

Your spouse has the ability and resources to pay spousal support.
What is the difference between a legal separation and a divorce?
Legal separation and divorce are among the available options to dissolve a marital union in Louisiana. Legal separation is a court-ordered arrangement that permits married couples to live separately and apart while remaining legally married. Conversely, a divorce is a formal and legal process to end or terminate a valid marriage.
When is mediation a good option? 
Divorce mediation offers a cost-effective and quick way to resolve divorce and marital issues. It involves the divorcing couples meeting to discuss the pending divorce issues and negotiate a feasible resolution with the guidance of a mediator. Divorce mediation may be a good option if:
You want to retain control over your divorce terms.

You are happy to discuss the divorce issues with your soon-to-be ex-partner.

You want to achieve a peaceful divorce with minimal effect on your children.

You're open to reaching a compromise, building bridges, and mitigating grudges.
Who gets to keep the home during a divorce?
In Louisiana, property and assets accumulated by spouses during their marriage are considered community property. According to Louisiana Community Property Law, the couple's community estate will be split equally (50-50) in a divorce. Though, each spouse will still retain their separate property.
In addition, the court may also consider the following factors when distributing community or marital assets:
the nature and source of the property;

the contributions of one spouse to their partner's education;

the economic condition of each spouse;

economic misconduct; and

other circumstances that are deemed relevant by the court.
Do I need an attorney for my divorce?
Yes. Getting a divorce in Louisiana is not only emotional and stressful but it can also be legally complex. Therefore, it is important to have an experienced attorney on your side for proper guidance and to help you navigate key decisions. Your lawyer can educate you about your divorce options, help file your petition, serve your estranged partner, or prepare an answer to the divorce papers.
In addition, your divorce attorney can advocate for your best interests and handle all negotiations and discussions with your estranged partner. Above all, your lawyer can represent you diligently at every phase of the divorce process and help make your transition as smooth as possible.
Get the Help You Need Today
Divorce and family law matters are highly sensitive and may involve a lot of complexities and legal paperwork. At the Law Office of Ivy L. Graham, we've dedicated our career to offering experienced legal services and guiding clients through the complex procedures involved in divorce. Using our extensive knowledge, we can walk you through the entire divorce process, negotiate a fair divorce agreement, and help you move forward quickly.
Contact us at the Law Office of Ivy L. Graham today to schedule an initial consultation with a practiced divorce lawyer. Our reliable attorney can offer you the personalized legal guidance and brilliant advocacy you need when making familial changes and during divorce negotiations. We're proud to serve clients throughout Denham Springs, Holden, Livingston, Albany, and Colyell, Louisiana.