Common Misconceptions About Divorce & Family Law
March 11, 2022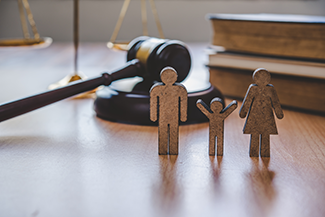 Filing for divorce in Louisiana or going through the divorce process usually involves a lot of heightened emotions and complex procedures. With so much misleading information and false assumptions out there surrounding the divorce process, getting proper guidance is crucial to avoid making costly mistakes. An experienced Louisiana family law attorney can enlighten you about the divorce process and help clear up misconceptions.
At the Law Office of Ivy L. Graham, we're committed to offering knowledgeable advocacy and genuine support to individuals and families through the divorce process. We're available to discuss your unique situation, explore your available legal options, and guide you through every stage of the divorce proceedings from start to finish. Our firm proudly serves clients across Denham Springs, Livingston, Holden, Colyell, Albany, and the rest of Louisiana.
Common Myths and Misconceptions about Divorce in Louisiana
The collective popular opinions and common misconceptions surrounding the marriage dissolution process in Louisiana make it difficult to navigate divorce alone. As a result, family law attorneys must properly educate their clients about the divorce process and what to expect. Here are some of the most common myths and misconceptions about divorce and family law in Louisiana and a brief explanation about why they're false:
Misconception #1: You have to get divorced in the state you got married in.
This is a common misconception. You're not obligated to get divorced in the state you originally got married in. You can file for divorce in Louisiana if you meet the residential requirements. In order to get a divorce in the state, either of you must have lived in Louisiana for at least 12 months prior to filing.
Misconception #2: If the other parent doesn't pay child support, I can withhold visitation.
Divorcing couples need to understand that child support is not tied to a parenting time agreement. If the non-custodial parent defaults on child support obligations, the custodial parent is not permitted to withhold or block visitation. Withholding or preventing visitation often leads to serious consequences.
Misconception #3: Alimony is a part of any divorce.
This is not always true. Alimony—court-ordered financial support from one spouse to the other—is only awarded if there is a "need and ability to pay." That is, the Louisiana court agrees that:
The potential paying spouse is able to pay spousal support.

The supported spouse needs financial assistance to become self-supporting.
Misconception #4: The mother is always awarded primary custody of the children.
Trends in child custody awards over the years have shown that mothers are often awarded primary custody of their children. However, this may no longer be the case. During divorce proceedings, Louisiana family courts believe that the involvement of both parents is important for the child's growth, development, and wellbeing. Therefore, the court may lean toward joint custody and equal parenting time, provided that it is in the best interests of the child.
Misconception #5: If adultery was involved, the other spouse gets everything.
For many spouses, marital misconduct brings a feeling of betrayal, pain, and distrust. When it finally leads to a divorce, the faithful spouse may feel the unfaithful spouse should be punished financially. While adultery is among the grounds for a fault divorce in Louisiana, this doesn't mean that the faithful spouse gets everything.
During the division of assets process, the Louisiana court will consider the details of your unique situation and act in accordance with what it learns. For example, if the cheating spouse used a significant amount of the couple's assets and income to fund trips, vacations, or buy expensive gifts, jewelry, and other luxury items for their secret lover, the court will take this into consideration.
Misconception #6: The children get to choose who they will live with.
In Louisiana, child custody is often awarded based on the welfare and best interests of the child. In addition to the reasonable preference or wishes of the child, the Louisiana court will consider the following factors when determining child custody:
The existing bond between the child and each parent

How the child will adjust to the new home and community

The mental and physical health of both parents

The amount of love and affection between the child and each parent

The physical, mental, emotional, social, and religious needs of the child, and whether one parent meets these needs better than the other

Each spouse's ability to provide basic necessities, such as food, clothing, school supplies, healthcare, and dental treatments for the child.

The morality of each spouse and how it might affect the welfare of the children

The child's background, including their home and school, and the stability of these environments

Each parent's willingness to facilitate and encourage a close and continuing relationship between the child and the other parent

The distance between the residences of each spouse.
An experienced divorce attorney can help you better understand the Louisiana marriage dissolution process and help you move forward in your divorce.
How Legal Counsel Can Help
Filing for divorce in Louisiana often involves several complexities. The numerous misleading information and false assumptions out there can make the divorce process even more difficult and overwhelming. Being able to differentiate between fact and fiction can make your divorce feel more manageable and less stressful. A knowledgeable family law attorney can evaluate your possible legal options and help you navigate crucial decisions in your divorce.
At the Law Office of Ivy L. Graham, our team is committed to offering experienced legal guidance and compassionate advocacy to clients in family law and divorce-related matters. Using our extensive knowledge, we will work intelligently with all parties involved to amicably settle matters of asset division, alimony, child custody, support, and parenting time. We are here to fight diligently to protect your best interests.
Every divorce is unique. Contact our firm—the Law Office of Ivy L. Graham—to schedule a simple consultation with a skilled divorce attorney. We proudly serve clients across Denham Springs, Livingston, Holden, Colyell, and Albany, Louisiana.